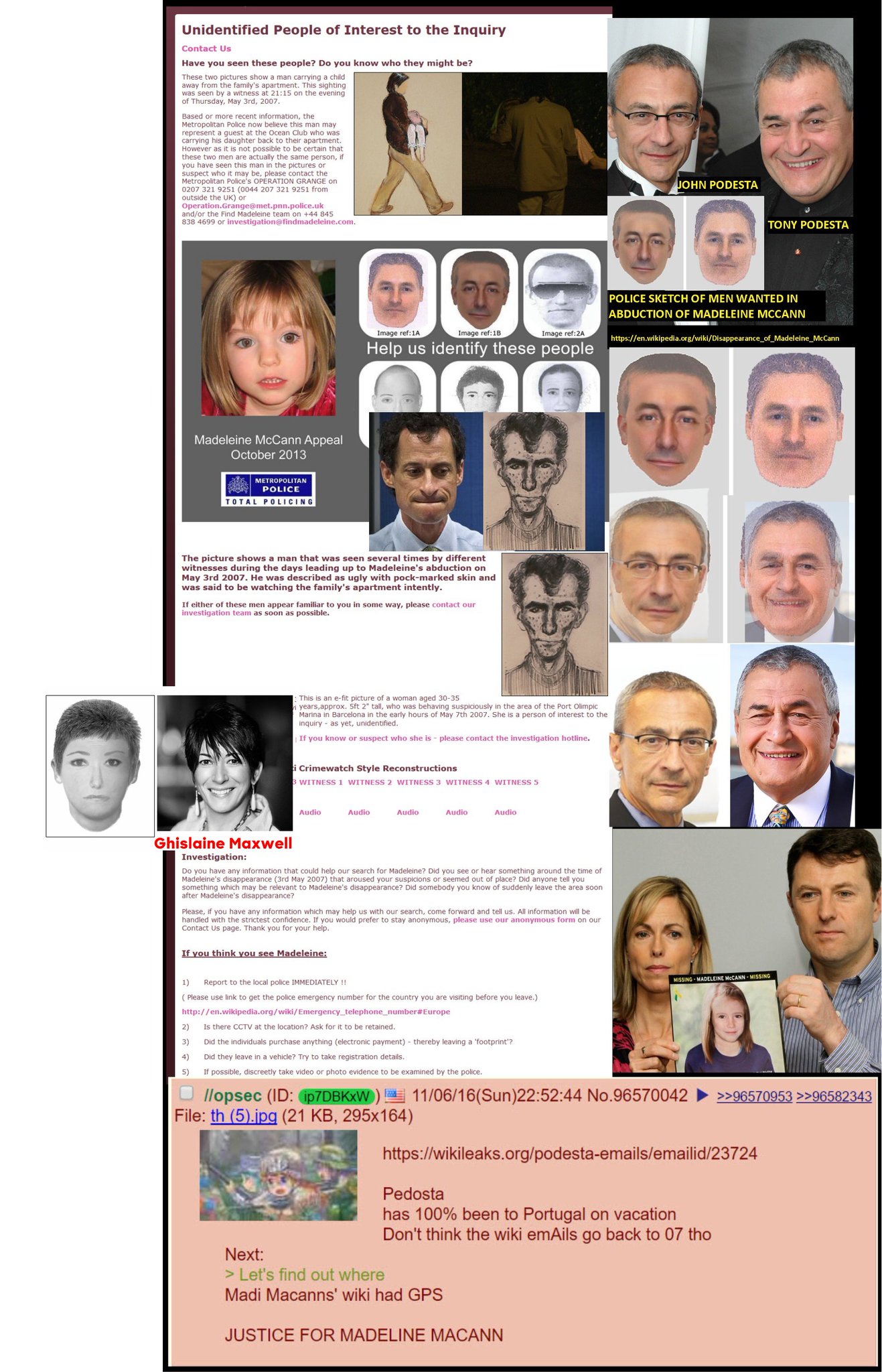 Do you remember that case a few years ago about that little English girl who was abducted from her parents hotel room in Portugal?
"Madeleine Beth McCann should have celebrated her 13th birthday with her family in England this year, but she vanished from her bed during a family vacation to Portugal in 2003. The case gripped the entire world, becoming one of the most high profile missing persons cases in history. Coverage of her kidnapping was comparable to the press interest in the death of Princess Diana.
Her parents had been out with friends at the hotel restaurant approximately 200 feet from where the child had been sleeping. When her mother Kate McCann went to check on her around 11 pm, but she was gone."
Could this possibly be true? I don't put anything past these people. I mean just reading the WIkileakes emails and Weiner's texts you get a pretty good idea of how low they can go. But this seems just too bizarre. Too baroque. It can't be true. Can it?