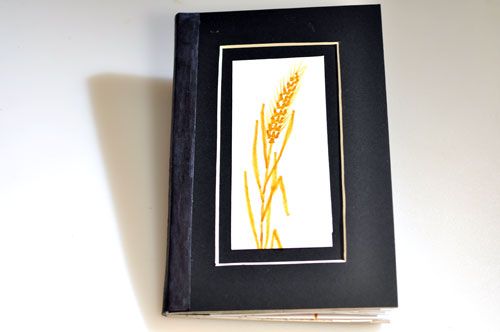 Grasshopper pop-up card is four pages of grasshoppers. The first page is a grasshopper on a blade of grass coming right at you. Its face is built on table with layered tops to give its face and body depth, the rest painted on the card.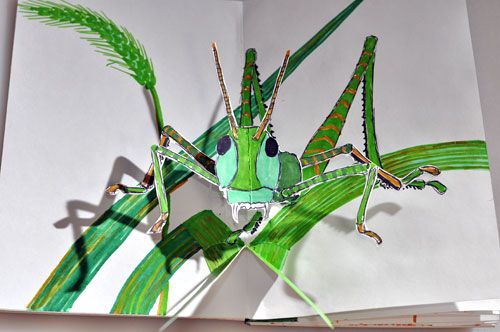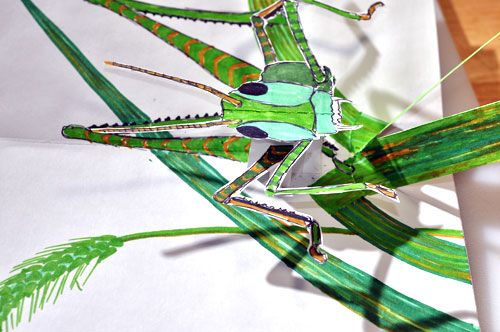 A green wheat stalk is painted on the background.
The second page is a similar arrangement, except an entire bug is on a longer leaf that plops down extended forward from the card directly in font of the viewer with all six legs attached to the leaf. The second bug is winged. Also with green wheat painted as background.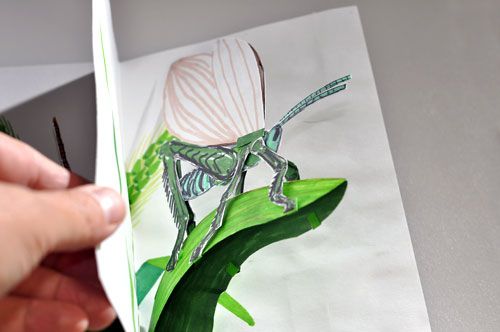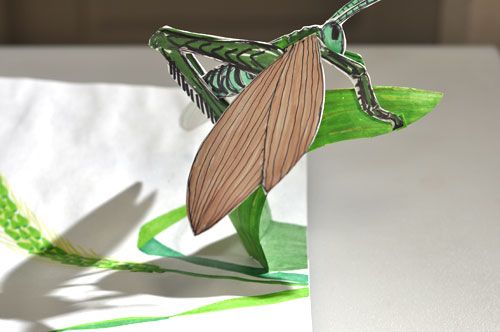 The third page is a mature wheat field crawling with locusts. Presented as folding cereal box with slits to peer through and layers inside of the same
background with cut out areas to see through. A stylized sun rises from between layers as the card is opened.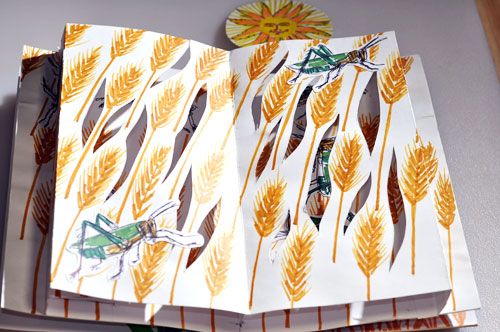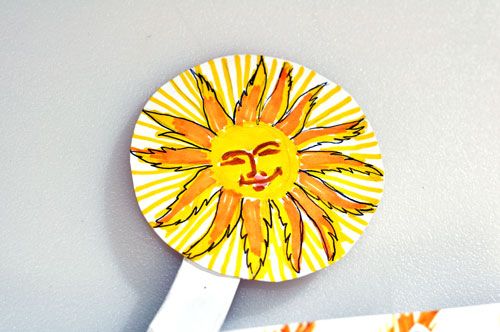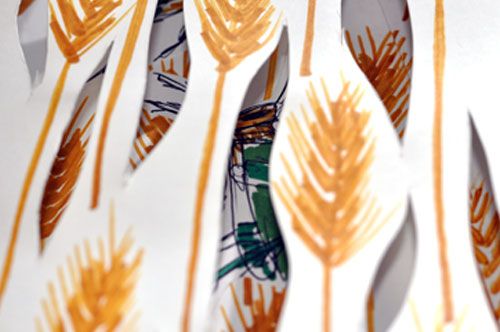 Fourth page depicts snakes eating grasshoppers. One of the snakes turns, the others attack a grasshopper.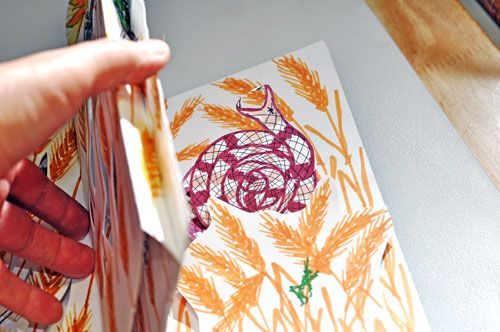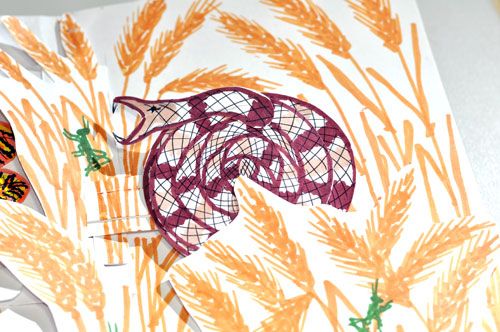 More photos and larger,
here
.
I can see someone thinking and saying so, grasshoppers and snakes are not a good theme for card intended for a birthday. It is a bias I imagine and one I imagine overcoming. It is the sort of thing my mother would say she does not get. Why bugs and snakes? It would be ruined because she could not get over the nagging question, why grasshoppers and snakes on a birthday?
I made a mistake when I mailed it, trying to assure a signature instead I caused the person to go to the post office, and I did not want that. I apologized. He answered, "It was totally worth the walk there and doubly a pleasure for getting art like this."
So it worked. Somebody liked it. He said it blew his mind.